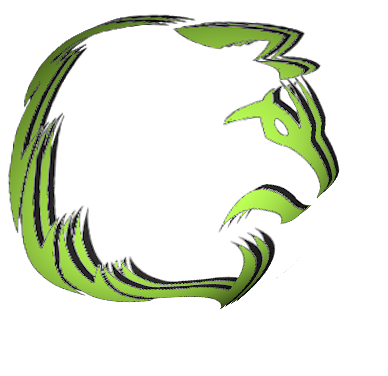 whussup.net
Welcome to whussup.net (spoken: Wʌssup) - The citizen's initiative for more security on the net.
whussup.net is providing information and tools to use the net in a safe way.
This project is beneficial.
You are welcome to research anonymously and quietly using a connection which is encrypted on a military grade and secured against attacks by third parties. The databases are encrypted as well to secure your user data. The inputs made are masked on the server side by using checksums, to make them untraceable even for administrators. Users may register anonymized at this platform. Since 2020 we are using LUKS2 and CryFS in addition for all critical areas prefering Twofish/Mars algorithms.
As a citizens' initiative fairness towards the users and nature is taken as central issue. Therefore whussup.net is powered by 100% green energy and puts emphasis upon your individual wishes.
The dictionary project is developed since 1998(offline)/2009(online). The movie database "FDB" (former Moogle.tv) is existing since 2013. We had also an own index of the WWW since 2013 which was finallly canceled due to the maintaining costs in 2017.
Our goal is backing up and improving your private sphere and besides offering a opportunity to support the maintenance of beneficial projects.
whussup.net is developed further constantly and the team never stops learning. Our developers have by now more than 20 years of experience in Linux / * nix / Windows / Mac and the development of software in the open source branch. The whussup.net-team appreciates your assistance with sharing information about whussup.net, sharing the website url, any kind of feedback, cooperation requests, user needs or bug reports.
Regarding the development of whussup.net open source software is used exclusively.
Technical data / encryption regarding the standard settings
Encryption:


Compatibility with outdated browsers: whussup.net does not support SSLv3 with the standard settings. Browsers like IE8,IE6,Android 2.3, and similar cannot use the SSL encrypted version, without having the cipher setting "Fast" enabled(Login,Register,etc. will not work). whussup.net does not recommend to use one of these outdated browser clients since they are vulnerable to the BEAST,LUCKY13,POODLE or GOLDENDOODLE attack.
Each article bought at shopping and auctions searches is commissioned. For now the shopping search contains EU markets only.
The utilised servers are powered by 100% green energy.
whussup.net is partner of different companies and initiatives.

Besides others whussup.net team members and helpers take part in development, testing and funding OpenSource projects
Terms Of Use And Shortened Data Security Policy.
The operators of whussup.net, as follows called whussup.net (according to the context), focus upon the protection of your privacy and personal data. This is a private website.Saved data records are minimized and used to protect against abuse of whussup.net's offers to detect DOS, MITM or any similar attack against whussup.net's users, partners, associates or whussup.net itself. Records exclusively contain Client-I.P.-Address, Client-Browser, Client-Language and Date/Time.This data is saved temporary; a session lifetime will be at a maximum of 24h in accordance with inactivity. The access limit is currently 30 hits within 5 minutes for search results per session. Users of the platform receive a higher limit depending on contributions and the like.Data which may be used for gathering whussup.net's statistics does not contain any individual related substance.
Apart from advertisements and videos/iframes, whussup.net does not use tracking-cookies of third parties but :
A session cookie in conjunction with the temporary saved IP is used for protection of your connection to whussup.net against attacks by third parties.
A settings cookie, which is used for saving the search settings (optional).
The localStorage area of the browsers, where timestamps and count of clicks regarding advertisement's impressions and relevant data for extended functionality is saved.
Besides any input, concerning the data of a search query, is whether reviewed nor appraised! If you want to send a report, you need to fill out the contact form.
By using the >play< link of the video search, showing advertisements or clicking partners' advertisements, a tracking cookie may be set, which will verify the link redirection.The full functionality of whussup.net needs JavaScript and cookies to be enabled.The browser's debug function is reserved for authorized developers, as this interferes with the copyright of the source code's creator.With using the Maps or embedded search functions, data sets like IP-Address and Browser Details are submitted to the regarded partner directly - anonymized requests are excluded - not including pictures or thumbnails. whussup.net does not offer any anonymization according to pictures, thumbnails, videos and comparable. Any search request regarding indexes not hosted by whussup.net directly is produced generically. If you want to report anything regarding those results, you need to contact the regarding partner.Search results do not contain enforced advertisements and are financed by donations or similar - keeping the ranking fair and scientific.When the free contingent of an index is exceeded, there will be a fallback for your search request, redirecting you to the selected index at the partner's webspace. Search filters which are existing for the partner's index are usually not influenced by this procedure. The anonymization is working for Web / Dictionary / Images / Videos / Shopping / FDB and Auctions search requests.Search requests and other input made by users is not reviewed, controlled or analyzed by whussup.net or it's team members.Web content of this website is free off enforced advertisements. Regarding content of third parties, you have to pay attention to the associated terms, data security policies and copyrights which are applied to those accordingly.

whussup.net intents protecting your private sphere, that is why we do not activate social plugins instantly. You need to activate them by clicking the regarding element.If you are activating one of those plugins, you are transmitting your IP and browser data to the regarding service host and will have to accept it's data security policy*² and terms of use*².
- Facebook Kommentare im Blog ('Activate Facebook Comments')
- Facebook Like Button ('Activate Facebook Comments', 'Facebook Like')
- Facebook Share Button ('Share by Facebook')
- Twitter Share Button ('Share by Twitter')
- Xing Share Button ('Share by Xing')
- Google+ Share Button ('Share by Google+')

Contents of the search results have the associated partner's*¹ terms of use and copyright applied. The respective copyright of the partner or user who created the entry regarding the dictionary or m00gle / FDB / MDB is applied. The user provides the generated content for free to whussup.net, but is responsible himself/herself for the same. The databases may contain errors due to automatic sorting and generating.Contents of the dictionary are provided for free use and will be complemented by the Wiktionary ifthis option is selected. Blog posts or video searches may contain embedded videos, and those might execute third party JavaScript by getting initialized.
Regarding posts, content, links and anything alike which is added by users, whussup.net has no influence on and can only check this to a limited extent due to the number of contributions. If content that has been added by users is to be criticized, it can be reported using the contact form so that it can be checked. The liability of whussup.net for the aforementioned contributions is hereby excluded. The same applies to comparable content on the website and blog, especially if whussup.net was not informed beforehand.
You are self responsible according to the use of this website and any provided information. Content which is created generically by your input (search box, buttons and comparable) is not a public offer or similar. Each of our partners is self-responsible for their offers. whussup.net does not give any guarantees regarding offers of it's partners or this website.We recommend using encrypted connections by default.
Personal data whether user data or information transmitted with contact queries is not given on to third parties without your agreement.
Changes of this data security policy and terms of use are published incidentally.
By using the website whussup.net' you are accepting the associated terms of use and acknowledge to have noticed the regarding data security policy.Supervisors are held responsible for their protégé(e).
Published 01.05.2023
complete datasecurity policy (german)
*¹:
m00gle / FDB / MDB (not including videos/previews/pictures/and similar/names of persons/and comparable), Dictionary (not including quoted content of the Wiktionary and synonyms from Openthesaurus) - geeBee.org / whussup.org
Auctions - eBay
WWW, Images, Google, Google Maps, Exploits and equivalents regarding Google - Google
Shopping - Amazon
Videos - Dailymotion and Youtube
Since there is a (temporary) copy created according to actual German laws by streaming any video experts recommend to not use such streams within the German legal sphere to prohibit (as a user) of getting held liable for civil right based copyright claims by the regarding holder (the video owner, etc.).
Wiktionary - Wikimedia
Openthesaurus - Openthesaurus
Faroo Index- SeekStorm
Advertisement:
*²:
'Activate Facebook Comments', 'Facebook Like', 'Share by Facebook' - Facebook
'Share by Twitter' - Twitter
'Share by Xing' - Xing
'Share by Google+' - Google
Platform of the EU Commission for online dispute resolution: ec.europa.eu/consumers/odr
We are neither obliged nor willing to participate in a dispute settlement procedure before a consumer arbitration board.