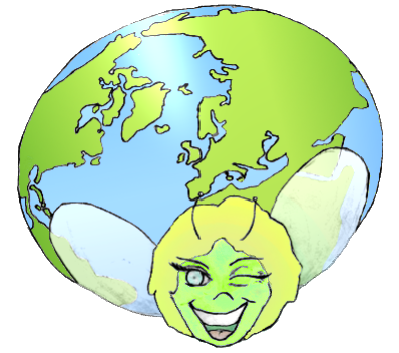 About whussup.net
Welcome to whussup.net (spoken: Wʌssup) - The citizen's initiative for more security on the net.
whussup.net is providing information how to use the net safely and therefore provide the necessary tools.
This project is beneficial.
whussup.net's proposal includes a SearchEngine for web contents, images, videos, shopping, auctions and translations.
You can search anonymously and quietly. Your connection is high encrypted.
whussup.net also offers councelling for IT security, VPN services, proxy services and (automated) data mining. whussup.net offers a broad spectrum of other services ranging from network analysis for topology/efficience, Analysis of firm structures/networks regarding security, system analysis, data forensic and data recovery to smart phone repair, developing intelligent, automated algorithmns for software and hardware solutions. Besides whussup.net develops ,!based on the elements of science!, alternative ways of producing, storing and transporting energy, efficient and sustainable agriculture, methods for extracting agents, methods for (high purity) filtering based on chemistry and physics.
As a citizens' initiative fairness towards the users and nature is taken as central issue. Therefore whussup.net is powered by 100% green energy and puts emphasis upon your individual wishes.
The dictionary project is developed since 1998. The movie database "Moogle" is existing since 2013.
Anonymized search results
Anonymizing of your internet connection
Encrypting your internet connection
The goal is backing up and improving your private sphere and besides offering a opportunity to support the maintenance of those projects.
whussup.net is developed further constantly. The team never stops learning :). That is why the whussup.net-team appreciates your assistance with sharing information about whussup.net, sharing the website url, any kind of feedback, cooperation requests, user needs or bug reports.
whussup.net is taking part in many Open Source projects (including this projects) for developing this network.
Technical Data / Encryption regarding the standard settings
Encryption:

- Ciphers :
TLS 1.2
TLS_ECDHE_RSA_WITH_AES_256_GCM_SHA384 (0xc030) ECDH secp384r1 (eq. 7680 bits RSA) FS256
TLS_ECDHE_RSA_WITH_AES_128_GCM_SHA256 (0xc02f) ECDH secp384r1 (eq. 7680 bits RSA) FS128
TLS_DHE_RSA_WITH_AES_256_GCM_SHA384 (0x9f) DH 4096 bits FS256
TLS_DHE_RSA_WITH_AES_128_GCM_SHA256 (0x9e) DH 4096 bits FS128
TLS_ECDHE_RSA_WITH_AES_256_CBC_SHA384 (0xc028) ECDH secp384r1 (eq. 7680 bits RSA) FS 256
TLS_ECDHE_RSA_WITH_AES_256_CBC_SHA (0xc014) ECDH secp384r1 (eq. 7680 bits RSA) FS 256
TLS_DHE_RSA_WITH_AES_256_CBC_SHA256 (0x6b) DH 4096 bits FS 256
TLS_DHE_RSA_WITH_AES_256_CBC_SHA (0x39) DH 4096 bits FS 256
TLS_ECDHE_RSA_WITH_AES_128_CBC_SHA256 (0xc027) ECDH secp384r1 (eq. 7680 bits RSA) FS 128
TLS_ECDHE_RSA_WITH_AES_128_CBC_SHA (0xc013) ECDH secp384r1 (eq. 7680 bits RSA) FS 128
TLS_DHE_RSA_WITH_AES_128_CBC_SHA256 (0x67) DH 4096 bits FS 128
TLS_DHE_RSA_WITH_AES_128_CBC_SHA (0x33) DH 4096 bits FS 128
TLS_ECDHE_RSA_WITH_3DES_EDE_CBC_SHA (0xc012) ECDH secp384r1 (eq. 7680 bits RSA) FS 112
TLS_DHE_RSA_WITH_3DES_EDE_CBC_SHA (0x16) DH 4096 bits FS 112
TLS_RSA_WITH_AES_256_GCM_SHA384 (0x9d) 256
TLS_RSA_WITH_AES_128_GCM_SHA256 (0x9c) 128
TLS_RSA_WITH_AES_256_CBC_SHA256 (0x3d) 256
TLS_RSA_WITH_AES_128_CBC_SHA256 (0x3c) 128
TLS_RSA_WITH_AES_256_CBC_SHA (0x35) 256
TLS_RSA_WITH_AES_128_CBC_SHA (0x2f) 128
TLS_RSA_WITH_3DES_EDE_CBC_SHA (0xa) 112
TLS_DHE_RSA_WITH_CAMELLIA_256_CBC_SHA (0x88) DH 4096 bits FS 256
TLS_RSA_WITH_CAMELLIA_256_CBC_SHA (0x84) 256
TLS_DHE_RSA_WITH_CAMELLIA_128_CBC_SHA (0x45) DH 4096 bits FS 128
TLS_RSA_WITH_CAMELLIA_128_CBC_SHA (0x41) 128
Compatibility with outdated browsers: whussup.net does not support SSLv3 with standard settings. Browsers like IE8,IE6,Android 2.3, and similar cannot use the SSL encrypted version, without having the cipher setting "Fast" enabled(Login,Register,etc. will not work). whussup.net does not recommend to use one of these outdated browser clients since they are vulnerable to the BEAST,LUCKY13,POODLE or GOLDENDOODLE attack.
Each article bought at shopping and auctions searches is commissioned. For now the shopping search contains EU market only.
The utilised servers are powered by 100% green energy.
whussup.net is partner with the companies listed at the startpage.

Besides others whussup.net team members and helpers take part in development, testing and funding OpenSource projects
Our Team
Gabrielle Boulianne-Tremblay
Berenice Manjarrez Vericat
Isabella Colonna Di Pallano
Philharmonischer Chor der Stadt Bonn
Alberto Hernández Domínguez
Linda Cecilie Stoea Buckholm
Evangeline Phillips Faith
Giacomo Maraghini Garrone
Christoffer Høyer Rasmussen
Zärtlichkeiten mit Freunden
Pierre-Francis Schneeberger
Sandro Bartolomeu Cintra Borba
Lauren Lefrancois-Connolly
Suravaram Sri Harsha Reddy
Rebecca Brock-Hollinshead
Baptiste Desroches-Daudel
Isla Marie Elizabeth Coutts
Feodosia Filatovna Nemashkalo
Sameer Shankar Bhattacharya
ORF Radio-Symphonieorchester Wien
Tatyana Des Fontaines-Burns
François-Xavier Lecauchois
Jefferson Ramos De Castro
Mary Margret Melendez-Benavides
Caoilfhionn Maceoin-Manus
Cristopher Guillermo Sierra Garcia
Anders Kirkegaard Sørensen
Annabelle Mackinnon-Austin
Gabriel Riva Palacio Alatriste
Scottish Chamber Orchestra
Meredith Blair Filiatreault
Pensionärer vid Lundahemmet i Solna
Raymond Lawrence Sullivan
Juan Manuel García Martín
Jøran Løvskeid Thormodsrød
Isabelle Viéville Degeorges
Krzysztof 'Diablo' Wlodarczyk
Jean-François-David Tissot
Kenia Patricia Cortés Rico
Alexandre Heladio de Oliveira
Ped Sriwattana Wedreungvit
Marie-Claire Tchernomoroff
Nanna Höjgaard Grettisdottir
Leonardo Alberto Moschetta
Christopher James Jennings
Miguel Angel Navarrete Flores
Lawrence Doc Hollywod McMichael
Ol Doinyo Laetoli Le Baaba
José Luis Sánchez Maldonado
Marianne Gunnov Bøgelund Madsen
María del Sol Ortolochipi
Fabian Israel Ortiz Andagana
María Delia Puebla Valiente
Nicolas Rodriguez Ballesteros
Peoria Ymca Girl's Gymnastic Team
Javier Quintero Jaramillo
Prince Gahrios of Ghassan Al-Nu'mani
Martha Elena Castillo García